About Cocoon+Hive
Travel is a teacher. The people I've met along the way on planes, trains, automobiles and across terrain indoors and out: across aisles and ski slopes, from helicopters to dinner tables are what keep me going. The ideas and action they bring the world and have shared with me are what has fueled my own personal artistic passion and purpose. With Cocoon and Hive we bring you a curation of these creative ends and collaborations. Ideas made real.  Here are some beautiful ways to activate your creativity and improve your vitality. Inspiration in Action. Keep your mind and heart on WE and Go be YOU.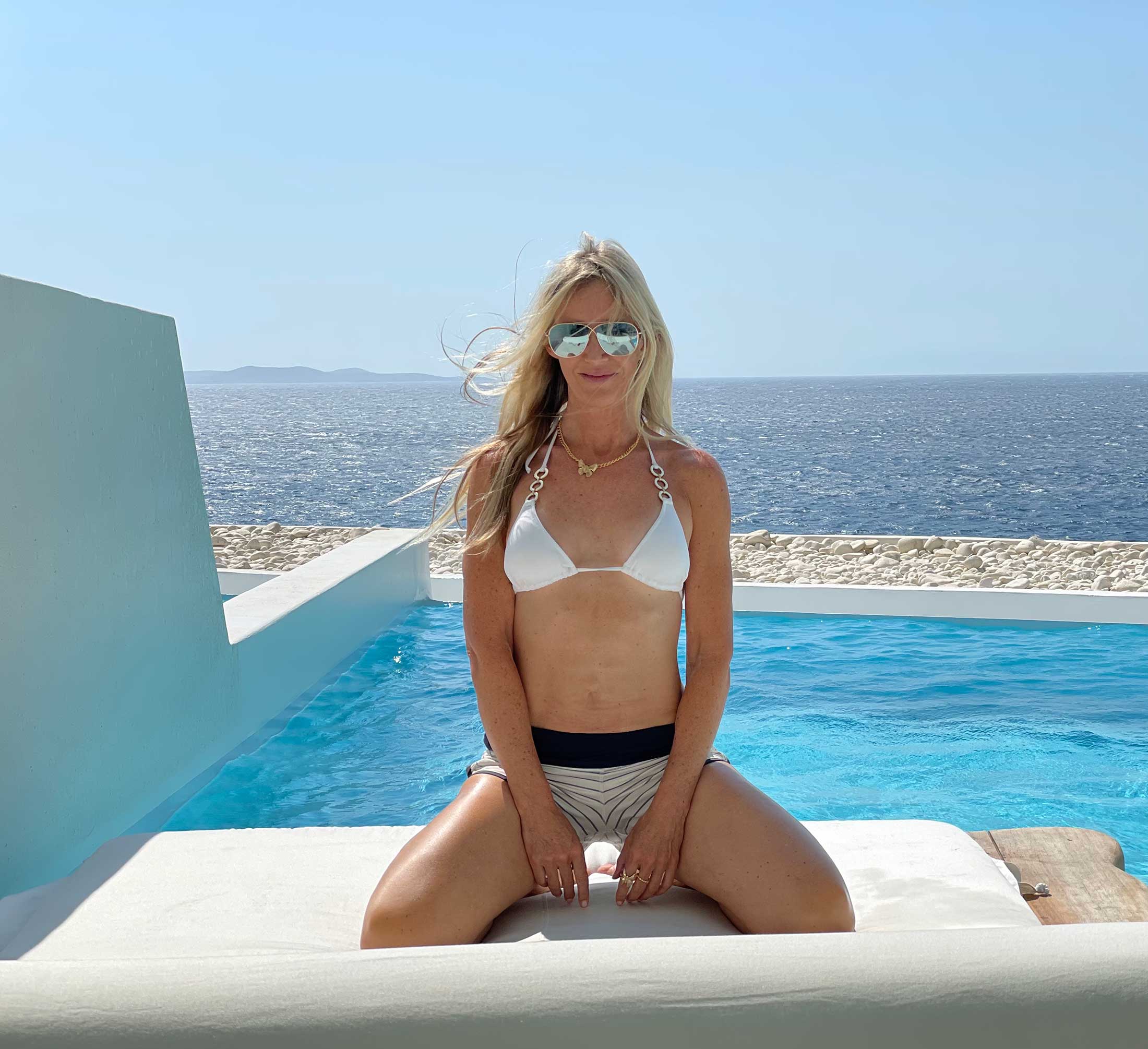 Our Story
Cocoon and Hive, the brand created by Aspen artist, Olivia Daane, launches Spring of 2022 with accessories, athletic gear, jewelry (a collaboration with Pamé Designs) and limited edition  prints. Olivia explains her inspiration to take her painting career into this new venture, "I have  taken my butterfly paintings on an adventure around the world—collaborating near and far  to create a treasure trove of wellness, design and beauty for a changing (metamorphosing) world.  True luxury starts on the inside. Each of my Cocoon Collaborators has found a way to take their  passion and use it to raise the bar on their own personal growth in a way that will amplify yours." 
Olivia Daane has created the best workout clothes made with her new brand Cocoon and Hive, with the Nanobionic technology to enhance performance and improve recovery this apparel is like none other.
At Cocoon and Hive, we believe your energy is your currency ™. The success of the whole hive depends on all we each GAIN as we GIVE.
We Collaborate
George and Ermis Psipsikas are visionaries. As young athletes, raised in Greece, they strove to be the best they could be, to do the right thing—to eat right, to play fair, to excel, to thrive. "We always had a passion for health and wellness," George  explains in earnest.  "It started like a hobby. Our initial goal was to improve athletic performance in a natural way. The fastest way is to improve blood flow. The only way to do that naturally is massage and far infrared. First NASA, and then the medical world got on board. There was nothing in apparel yet. This is where this started. A natural way to use your body's energy and turn it into far infrared."  Working with scientists, mainly in Italy and France, they worked for 2 years to find the best blend of minerals.  The first product was a tshirt to increase athletic performance. Pro athletes and the first pro football team in Greece picked it up. From tennis to basketball, Nanobionic became the official sponsors of many teams in Europe as well as Russia. George explains, "That gave us the capital to fund scientific studies to prove benefits. Now many studies have been published.  Nanobionic increases athletic performance. The stimulation of blood flow also has been proven to improve sleep, reduce free radicals and increase circulation for Raynaud's syndrome."